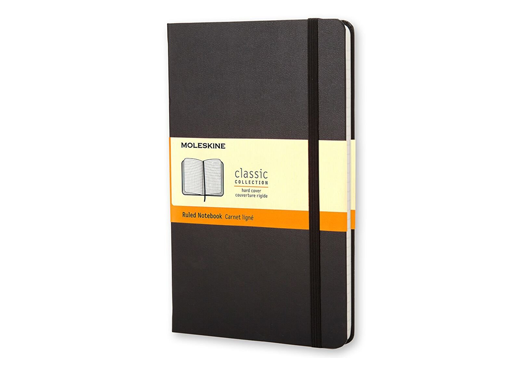 A hardcover journal from the Moleskine brand
The journal from the Moleskine brand is a classic yet contemporary and modern.
The journal is perfect for writing down your ideas, reminders, drawing as well as summarizing meetings. This journal is a great gift for painters, writers, travelers and students of all ages. The journal is designed to protect the pages over a long period of time, it has an interior pocket that can hold notes and is made from premium quality.
The notebook includes high-quality paper and is acid-free.
Its edges are rounded for safety purposes.
Durable for travel.
The notebook is part of the Moleskine classic edition.
The notebook contains 240 pages.
Dimensions: 5.2X1X8.2 inches.