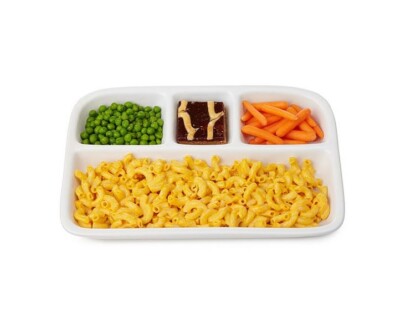 Set of two TV dinner trays.  Each tray has separate compartments for different types of food:  liquid and solid, main courses, entrees, or desserts.  The trays are quite roomy and ideal for serving a meal while watching your favorite TV program or a good movie!  Serve the entire meal on one tray, turn on the television and enjoy.  This is a lovely gift for women and men and essentially anybody who likes to sit in front of the giant TV screen.
Materials: stoneware.
Dishwasher safe.
Can be put in the oven to warm.
Dimensions: 75 x 8 x 12 inches.