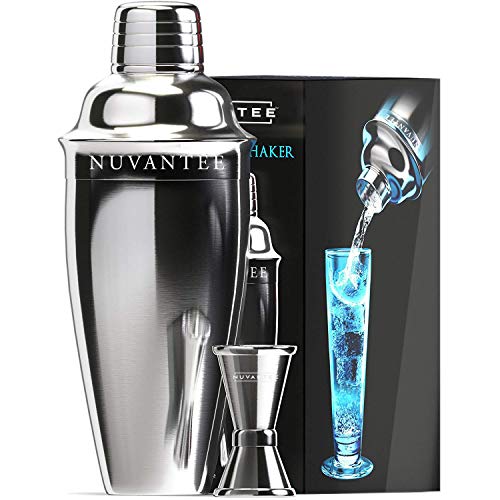 Cocktails Shaker. By Innovee
Your home bar couldn't be more perfect with this professional shaker by Innovee. This wonderful shaker is the tool every bartender should have to make alcoholic beverage and cocktails, even the most complicated.
The shaker allows you to mix drinks in a higher punctuality and very quickly. This shaker Not only looking fantastic, but he also shaped wisely from the best materials.
Easy to use.
Materials: rust-proof stainless steel.
Includes strainer, shaker, and jigger.
It can be mixed with all cocktails kindes.
The shaker is sealed and cant leak when using it.
Clean: can be cleaned on the dishwasher.
dimensions:
7.6X6X3.6 Inches