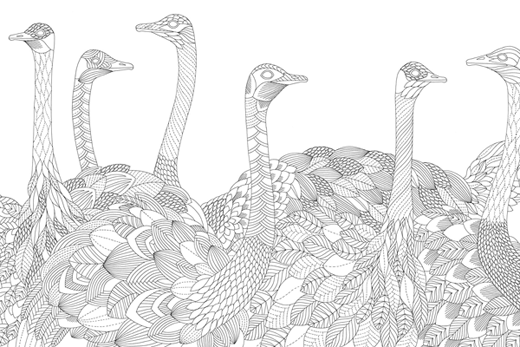 Wild Savannah Adult Coloring Book
Among the adult coloring books, the coloring book "Wild Savannah" by Millie Marotta is one of the most beautiful ones, therefore it has also become such a popular gift for adults in recent years. The coloring book includes breathtaking landscapes from Australia, Africa and Asia, as well as exotic animals such as: zebras, kangaroos and deer. The coloring book is relaxing, fun and creative, and it is especially recommended for painting, crafts and art lovers – women or men.
The book includes 96 pages.
Crayons, marker pens, markers and pencils can be used.
The book is designated for adults, but children can enjoy it as well.