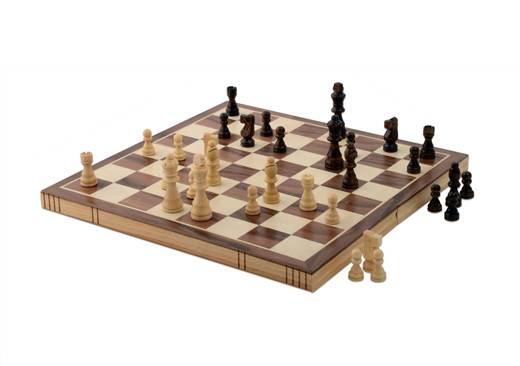 Wooden high-quality designed chess set with magnet closing, from Kangaroo Manufacturing.
This decorated and designed Chess by Kangaroo Manufacturing can be placed anywhere: at home, at school or even at a restaurant. The company has invested a lot of thought and creativity and created a chess game with a particularly spectacular finishing. Magnet closing ensures you never lose any part and upholstery lining ensures that all the parts will stay in the best possible condition. This is a great gift for chess enthusiasts and those who wish to learn – children, teenagers and adults alike.
The game comes with a board and 32 pieces – black and white.
Dimensions: 15.8X8X2.3 inches.
Made from premium quality pine wood.
The kit comes with padded lining that preserves all parts of the game.
Easy to carry and also suitable for trips and vacations, fits easily in the bag.
Magnetic closure.
You can buy it or similar chess set with magnet from here: