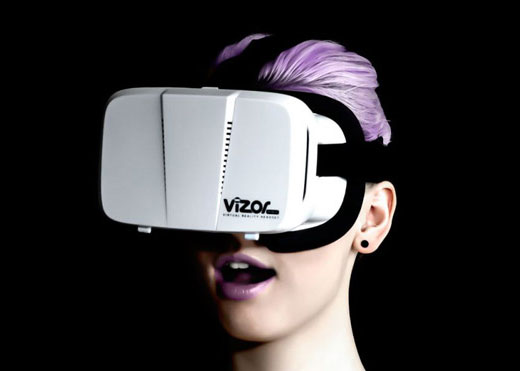 VIZOR 3D Glasses
You thought you could see movies in 3D technology only in cinema or home theater? Well, think again! Now you can watch movies and play video games in 3D via your smart mobile device, and the experience is Multi-realistic. The glasses are suitable for boys and girls and they are the perfect gift for gamers, gadget geeks and movie fans.
Suitable for almost all types of smartphones.
Suitable for VR 3D videos, movies and games.
A new edition provides a much wider angle!
The glasses are comfortable and well padded, for maximum comfort.
Adjustible lenses for an optimized view.
Can be mounted on Eyeglasses.
There are designated holes for air circulation.
Suitable to heads of any scope, adjustible.
Connects to a free App.
Dimensions: 18X13X12 cm.