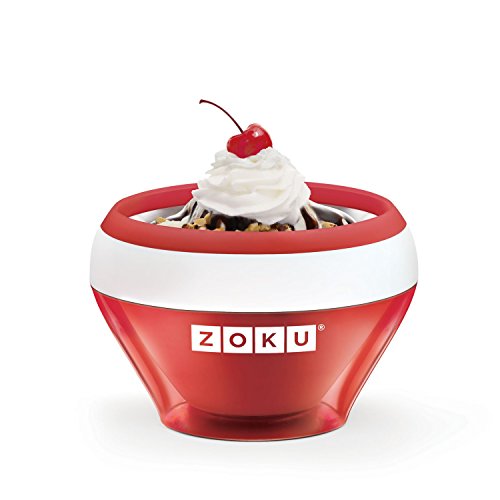 Ice Cream Bowl by Zoku
There's no doubt this is the fastest way in the world to prepare ice cream, frozen yogurt, gelato, granita and sherbet.  Pour your favorite flavored mix into the bowl and in less than 10 minutes the mix is already granita or after 20 minutes, a thick and creamy ice cream – right in front of your eyes.
On top of this bowl of tasty pleasure you can sprinkle your choice of toppings and create a cool and refreshing gourmet dessert.  In this splendid set you will find a stainless steel bowl, protective sleeve and spoon.  So easy to use and you don't even need electricity.