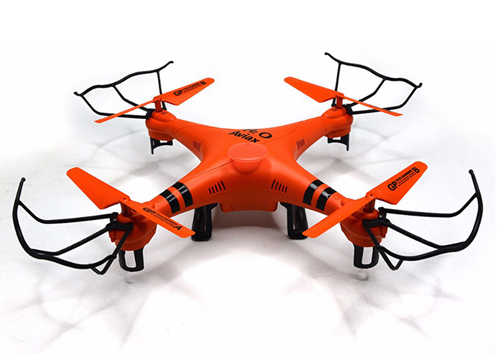 The GPTOYS H2O quadcopter is ideal for beginners and it represents the forefront of drone technology.
Its uniqueness is expressed in its water-proof design:  model H2O is capable of landing on the surface of water and taking underwater photographs, stills and/or video.
The drone has an impressive hybrid appearance and can hover in the air for up to 7 minutes running.
The drone's camera has a 2 Mega pixel capacity, with HD technology and provides fantastic photographs and superb video.
The H2O can be piloted at 3 flying speeds and fly in a 36 degree circle in each direction.  In addition, the model H2O is equipped with colored LED lights which glow in the dark.