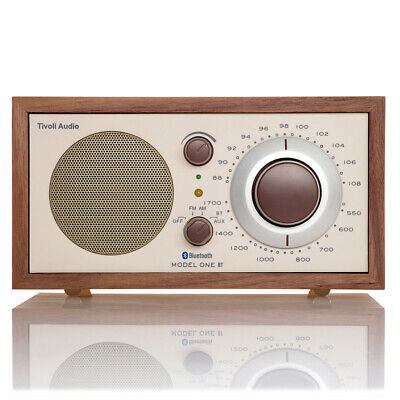 Tivoli Classic Vintage Design Radio
Are you missing the old days of radio? If you are then the new radio from TIVOLI is the answer to your wishes.   The company has designed a radio with that old fashioned style, especially compact and with high level HQ sound quality. This radio can pick up even distant radio stations.  The wooden radio box is not only decorative but is also responsible for the radio's impressive acoustic sound and as a gift, this radio is perfect for the home or office.
AM and FM reception.
Radio is designed with amber colored LED display which aids in determining signal strength.
The radio comes with a speaker.
Switch designed for easy station scanning.
Radio is equipped with earphone outlet.
Dimensions: 7 x 8 x 11 inches.
The wooden case is handmade with quality wood.
Comes with a 3 inch diameter speaker.
AUX connection.
Available in a range of colors.
Built-in FM antennae and outlet for AM antennae.
A one-year manufacturer's warranty.