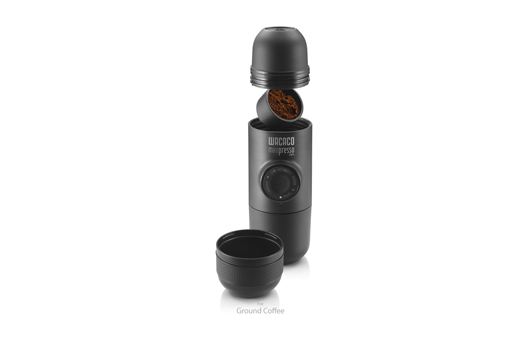 Wacaco Minispresso
Minispresso by WACACO allows enjoying your favorite quality flavored espresso – anywhere. This is a portable espresso machine that you can take on a trip, abroad, camping, university or friends and prepare with it rich and splendid espresso, just like a home professional espresso machine. Minispresso is small and lightweight machine that fits in every bag, and is a great gift for good coffee lovers, travelers, soldiers, campers and those who love the pleasures of life.
Weight: only 360 grams!
Dimensions: Length: 75 mm.
Fluid capacity: 70 ml.
Comes with decorated carrying case.
Approved by the FDA.
BPA free.
Pressure: 8 bar.
Cleaning: Manual cleaning for all components of the machine. Cleaning in the dishwasher is forbidden!