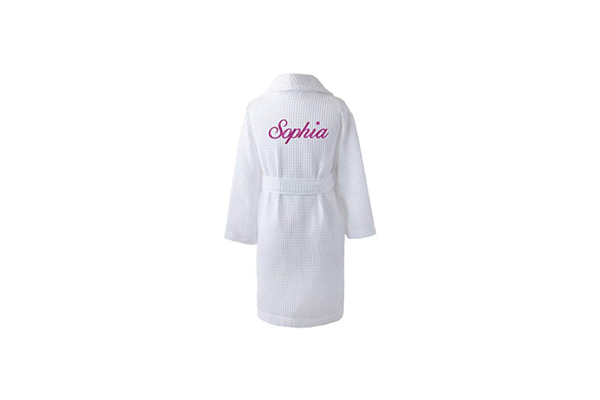 Bathrobe for a young Flower Girl with a personal design. Quality and luxurious bathrobe and is a great gift for such exciting events as: Birthday, Holiday or Trip. if you will ask the provider to write the dedication, the bathrobe will arrive as custom gift directly to the Flower Maiden.
Material: 100% cotton.
The bathrobe comes blank, but it is possible to send an e-mail to the provider and specify what to write, in what font and colors. Provider's e-mail: Sales@hq-uk.com.
Orders with personal dedications require 5 business work days, before shipment.
You Can buy it from Amazon UK
Or You Can buy similar from here: