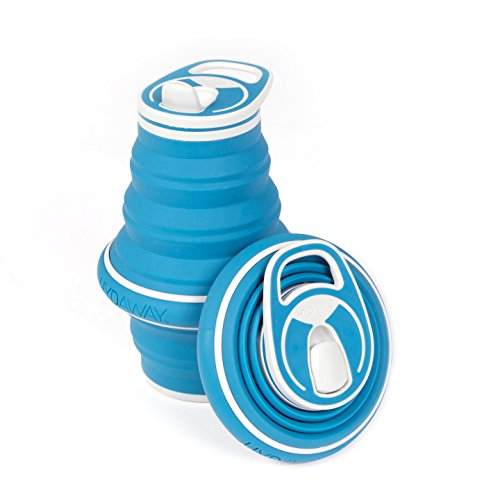 This compact beverage bottle by HYDAWAY is the ultimate gift for hikers, athletes and nature lovers.  The bottle contains 621 mililiters but also folds up like an accordion so that you can store it away, even in your pants pocket. This amazing bottle is just right for the cup holder in your car and you can take it anywhere, easily and conveniently.
The bottle folds down into 1.25 inches!!!
Bottle's Weight: 170 grams!!!
The bottle includes a hermetic seal so that there are no spills.
Pack comes with a quick-sip straw and a purpose designed carrying handle.
Does not contain BPA.
Free of unpleasant odors.
Cleaning: best to hand wash, but is dishwasher safe in the upper shelf.