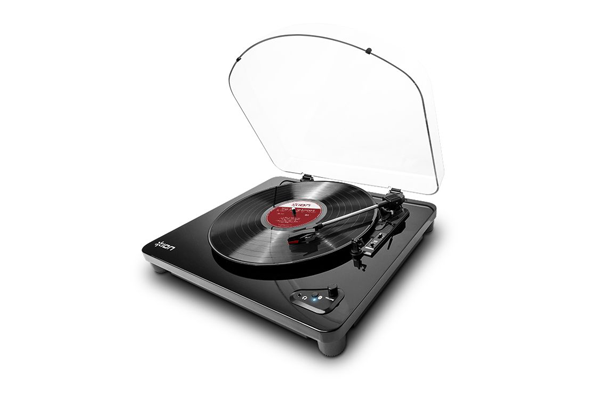 Classic turntable returns a modern version and is far more advanced than ever. Bluetooth technology turntable connects to any Bluetooth speaker without the need for cables, so you can put it where you want and just … savor the sounds. The turntable brings us back to an era when we used to listen to records, to this special and rugged sound. It allows you to turn your old records to media files via USB, directly to your computer and is a great gift for anyone who loves good music with nostalgic sound.
The package includes: Bluetooth turntable , AC adapter, dust cover, USB cable, RCA cable, AUX cable, 45 rpm Adaptor, cleaning felt cloth, software installation disk and user guide.
In addition to the Bluetooth, it also works with regular AUX connection.
Additional devices can be connected to the turntable and it will transmit the sound to the speakers.
3333, 45 and 78 RPM speeds.
Auto-Stop – automatic stop at the end of the recording.
It is possible to connect headphones.