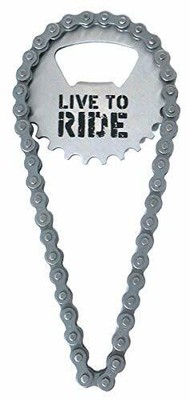 This bottle opener is without a doubt, original.  The opener is made only from recycled materials and the company contributes a part of the sales back to the community.  The chain is flexible and attached to bottle opener designed for efficient opening of all types of bottles.  A great house warming gift, or for beer lovers and for people who care about the environment.
Made in USA.
Materials: recycled bike chain.
Cleaning: hand clean.